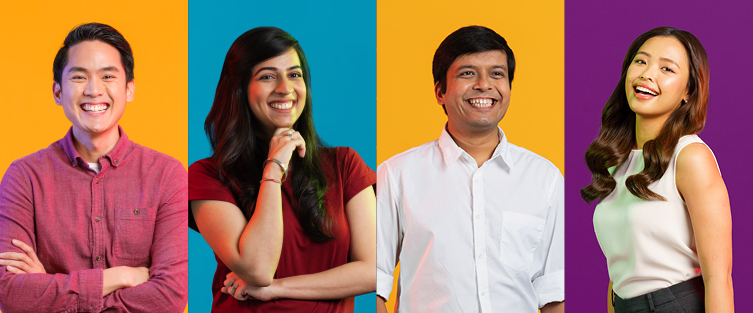 Job Description
The Role 
As the Order to Delivery (OtD) Scheduling Support for the KL based team, you will take on an exciting challenge of supporting our business by communicating and working closely with our drivers, hauliers, customers, Customer Service Centre (CSC) and Scheduling teams to perform amendments to the schedule during its execution, manage customer enquiries and process urgent orders.
Through your customer service, supply chain or logistics skills, which you might have gained in a different role in your previous/current experience, you will be expected to support the OtD team in the Kuala Lumpur SBO in their Continuous Improvement / LEAN journey to drive improved customer service and cost efficiency through working with our Operational teams to provide high quality of service to key customers through effective communications, value-adding interactions and efficient issue resolution through phone, fax or email .
The OtD team has a significant influence on the satisfaction of our customers. The team needs to work closely with the Class Of Business ;s performance in this area is key to preserving and improving our reputation, and therefore our customer base.
The OtD team takes the lead in the optimisation of the road transport activity, ensuring that the delivery plans make use of our assets in the optimal way, resulting in the lowest delivery cost. The OtD team works closely with the local Road Transport and Facilities (Terminals) teams in both medium term planning and also the day to day execution of the plan. In order to do this well, you need to have a good logical brain, and an ability to understand where creative solutions can be explored further to develop real tangible benefits to the business.
Finally, the OtD team in KL is proud to be a part of the S&D LEAN Accelerator Program, which is actively driving a transformation to running our operations in a LEAN way, underpinned by an active Continuous Improvement culture. The OtD teams are seen to be at the cutting edge of LEAN development in the Downstream, and so continuing to drive this change, and develop CI/LEAN capability is an essential part of this role. This gives you, the OtD Scheduling Support, an opportunity for huge personal development and growth in this area as well the chance to share what you know with your team and colleagues.
Accountabilities
Represents a professional customer focused image of Shell to the public
Identifies opportunities to improve the customer experience for key customers
Handles a range of first line customer enquiries within the agreed processes and ways of working
Takes ownership for the end-to-end customer enquiry which may require engaging other partners across the service chain
Acts to resolve customer enquiries during the first contact with the customer (live resolution)
Pro-actively keeps key customers informed throughout the contact management process
Records and follow up all key customer contacts in customer facing systems for the service accredited
Primary contact point for the hauliers to advise truck drivers of necessary amendments to plan
Manage deviation from plan, i.e. process in GSAP any post schedule amendments to the shift: Left on board, plant/depot change, load quantity changes, compartment changes, trip sequence change, vehicle change, orders scheduled not delivered
Receive urgent order requests and create urgent orders within framework of delivery promise. Provide feedback of changes to planned shipments to schedulers and scheduling admin team, particularly to Vendor Managed Inventory (VMI) customers
Handle customer enquiries to change/amend orders, evaluate the real need and feasibility for scheduling changes, and liaise with scheduling team where appropriate. Ensure any Special Instructions noted on the orders have been processed
Initiate surcharges for Left on Board and urgent orders to the customers. Investigate and resolve customer complaints. Ensure documentation and filing is accurate, up to date and accessible
Dimensions
Part of a team of 3-4 Scheduling Team members typically covering Singapore operations
Interface with several stake holders (OtD, RT, Hauliers, Terminal, OTC, Retail, B2B, CI, etc.)
Special Challenges
Managing the multiple interfaces with business partners (COB), customers and within Trading and Supply (T&S) and driving Enterprise First decision making.
Correctly apply the general rules for processing exceptions
Assess/handle unplanned issues arising from delivery/system constraints
Continuously rotating shift system to provide 7 days per week support (8 working hours per shift, 5 days per week), including Saturday, Sunday and public holidays.
As a part of the Trading and Supply LEAN Accelerator program it is expected that the OtD Scheduling Support continues the change to a LEAN culture and way of working.
Requirements: Skills, Qualifications and Experience:
Good English language skills (speak, read & write)
Priority setting in a hectic operational environment
Stress resistant
Team player
Good prioritization skills
Good problem-solving ability
Fresh graduates with interest in the role are welcome to apply